Our Staff at Family Chiropractic
In addition to our team of three board-certified, licensed chiropractors, Dr. Martin Rodgers DC, Dr. Bryan Rodgers DC, and Dr. Luke Badman DC, Family Chiropractic Wellness Center has a complete staff of qualified and experience associates to offer the finest in chiropractic care and massage services.
Our staff has a combined 100+ years of experience, and are dedicated to providing the finest quality of services in the Central Pennsylvania area. Our staff is dedicated to providing wellness services to keep your whole body working at its maximum performance.
Gabby Allison, Front Desk
Gabby has been with Family Chiropractic since May 2018 and has experienced a lot in the past year working at the Front Desk and most recently training in the Chiropractic Assistant Area. Prior to coming to FCOL she worked 10+ years in retail and food industries.
When Gabby is not working, she enjoys spending time with her 3 adorable kiddos and fiance, going to the beach and enjoying a good book with some hot chocolate.
Denise Barbieri, Licensed Massage Therapist
Denise Barbieri is a licensed massage therapist and member of the Family Chiropractic team since 2005. A graduate of the Baltimore School of Massage specializing in Therapeutic, Neuromuscular and Relaxation massage. "I believe chiropractic care and massage are key components to optimal health and wellness". In her spare time she enjoys reading, gardening, traveling and spending time with family.
Kelly Buck, Licensed Massage Therapist
Kelly joins our team with a passion for service and a desire to increase the community's overall health, one person at a time. Her years of experience in Massage Therapy and her continuing education gives her the ability to address your specific needs. In her free time, Kelly enjoys outings or simply sharing space with family and friends, music, theatrical productions, movies, reading and more.
Chuck Carey, Office Assistant
Jacqueline Gehman, Chiropractic Assistant
Jacqueline started working with Family Chiropractic of Lancaster at the end of June 2020. She was drawn to Family Chiropractic due to the fact it is a Christian based practice. She loves learning about the human body and holistic healing practices. Jacqueline enjoys being a part of a great team that works together to serve others through improving their patient's health and total well being.
When not working, Jacqueline enjoys maintaining an active lifestyle: kayaking, hiking, playing frisbee golf, horseback riding and cycling. Jacqueline lived in Costa Rica for 8 years where she earned a 4yr-degree in Physical Therapy. Two of her goals are to speak several languages like her grandmother and to advance her education in the health sciences field.
Marlene Hall, Rehabilitation Assistant
Marlene is new to the Family Chiropractic staff but not new to the practice. As a patient, Marlene came to recognize the benefits to chiropractic health and when a position became available she was ready to step in and be a part of helping others feel better too.
Marlene has been married to Ken for 27 years and has 3 boys. She is originally from the Pacific Northwest and has been in Pennsylvania for the past 10 years. She enjoys spending time with her family, going on dates with her husband, is involved with a women's group and bible study, loves to go shopping and walking on the Rail Trail. Marlene is a big advocate on health and wellness and loves to help others look and feel their best!
Sandy Lausch, Financial Services Assistant
Sandy joined the FCOL team in September 2019 after being a patient for many years. The excellent care she received and the warm and friendly atmosphere made her want to be a part of this company.

Living in Maryland through high school, college brought her to PA, which included Messiah College, Millersville University and Penn State University, earning many degrees in Education. Most recently an English-As-A-Second-Language teacher, family challenges compelled her to take early retirement allowing for more flexibility.
Sandy is married to Dean for 40+ years, has two married children and 3 grandchildren. She loves traveling, motorcycling, gardening and most importantly, being with her family.
Farley Rezendevous, Rehabilitation Assistant
Jodie Rhineer, Licensed Massage Therapist
Family Chiropractic Wellness is very happy to welcome our new Licensed Massage Therapist, Jodie! Jodie comes to us with many years of experience in massage and she is ready to help you unwind with a relaxing massage or get down into your muscles for a therapeutic massage. She specializes in swedish, deep tissue, trigger point and structure work. When Jodie isn't working, her interests are cooking, music, traveling, hiking, biking and kayaking. She also really enjoys spending time together with family and friends.
Jacob Rissmiller, Office Intern
Jacob has been assisting our office in the billing, marketing, front desk, and Rehab departments since Spring 2018. When not working in the office he enjoys playing sports and spending time with family & friends. Jacob is a graduate of Hempfield High School and is currently attending East Stroudsburg University with a focus on sports management and marketing. He returns to FCOL to assist with various areas during breaks and summers.
Keith Rodgers, Facilities & Rehab Manager
Keith has been with Family Chiropractic since 2012. He is the son of Dr. Marty and the brother of Dr. Bryan. As our Rehab Manager, Keith is certified in the Kennedy Decompression Technique and ATM rehabilitation therapies. He firmly believes in the healing powers of Chiropractic care and enjoys seeing others experience the benefits the body is capable of.

In addition to working with us here at Family Chiropractic, Keith is an Adapted Physical Education teacher with the Lancaster-Lebanon IU13. When not working he can be found spending time with his wife Rachael and kids Annabelle and Grayson.
Ethan Snow, Rehabilitation Assistant
Sue Stoltfus, Chiropractic Assistant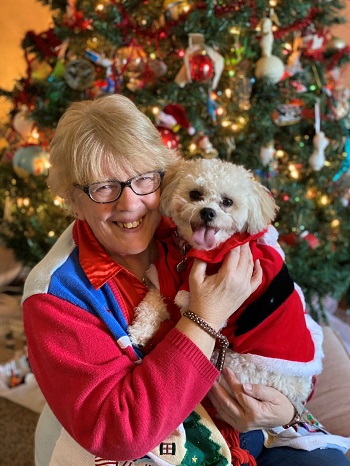 Sue is new to the Family Chiropractic staff and is interested in holistic wellness. Sue retired as a Network Security Admin and recently decided to come out of retirement and challenge her mind to learn about the benefits of Chiropractic care. "We stay young and healthy by challenging our minds."
When Sue is not working, she loves to learn about essential oils and how they can help her and others to a better wellness journey. Sue loves to make her own jewelry and loves spending time with her two daughters and three grandchildren and taking walks with her (Teddy Bear) Shichon puppy "Bella". During baseball season you will find her at the Lancaster Barnstormers Clipper Magazine Stadium to cheer on her favorite baseball team. Sue is the President of the Lancaster Barnstormers Booster Club which supports the Barnstormer players. She enjoys welcoming players to Lancaster, supporting and providing meals to them throughout the season.
Dawn Tluczek, Director of Strategic Implementation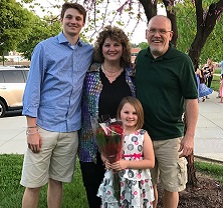 Dawn comes to Family Chiropractic as a former patient who truly believes in the practice and wanted to be a part of it. She brings to us 30+ years of sales, marketing, customer service and management and oversees Marketing, Outside Events, and Community Outreach for the practice.

Dawn and her family (Darryl, Jacob and Kalia) live in Lancaster and are very involved in their community and schools. They enjoy attending the kids activities with music and sports as well as enjoying time visiting with family & friends, playing games and cards, fishing, boating, and working on their home together. Their family are members at Mission Church and Dawn volunteers with several committee's and boards including: The Executive Team for Leukemia/Lymphoma Society Light the Night/Big Climb; Lancaster County Career & Tech General Advisory Committee; Lancaster Bible College Sports Advisory Team; Lancaster Chamber of Commerce Ambassador Team; Red Rose Connections; Lancaster Networking Group; VP of Marketing & Communications with ABWA-LAEN; the Mission Leadership Team for Go Beyond; Polka Dot Powerhouse; Volunteer Coordinator/Event Chair for Centerville Elementary PTO; and the Lancaster Liederkranz.
Shelby White, Chiropractic Assistant
Shelby is a graduate of Cocalico Senior High School and enjoys playing basketball and track along with staying involved with many community events. She is attending the University of Pittsburgh to study biology and eventually pursue a career in the medical field.
Through working at Family Chiropractic her love for the practice has grown and has influenced her to consider chiropractic as a life-long occupation. Shelby will continue to work at FCOL during her breaks and summers to develop additional skills that will her guide her into the medical field.
Brenda Winebarger, Manager of Financial Services and Compliance
Brenda has been employed at Family Chiropractic for almost 12 years and overseeing the office and billing department. She enjoys working with patients and helping with their billing and insurance needs. Brenda oversees all of Billing and also serves as the Compliance Officer of the practice.
Brenda and her husband, Weldon, live in Kissel Hill. They are very actively involved at their church where Brenda teaches Bible Class and serves as the Church Secretary. Weldon and Brenda have been married for over 40 years and have two grown children, April and Nathan.
Brenda loves snorkeling, traveling, crafts, reading, shopping and spending time with her three preschool grandchildren that helps her to stay very active and young at heart!